Top 6 Nursing Pad Options Of 2022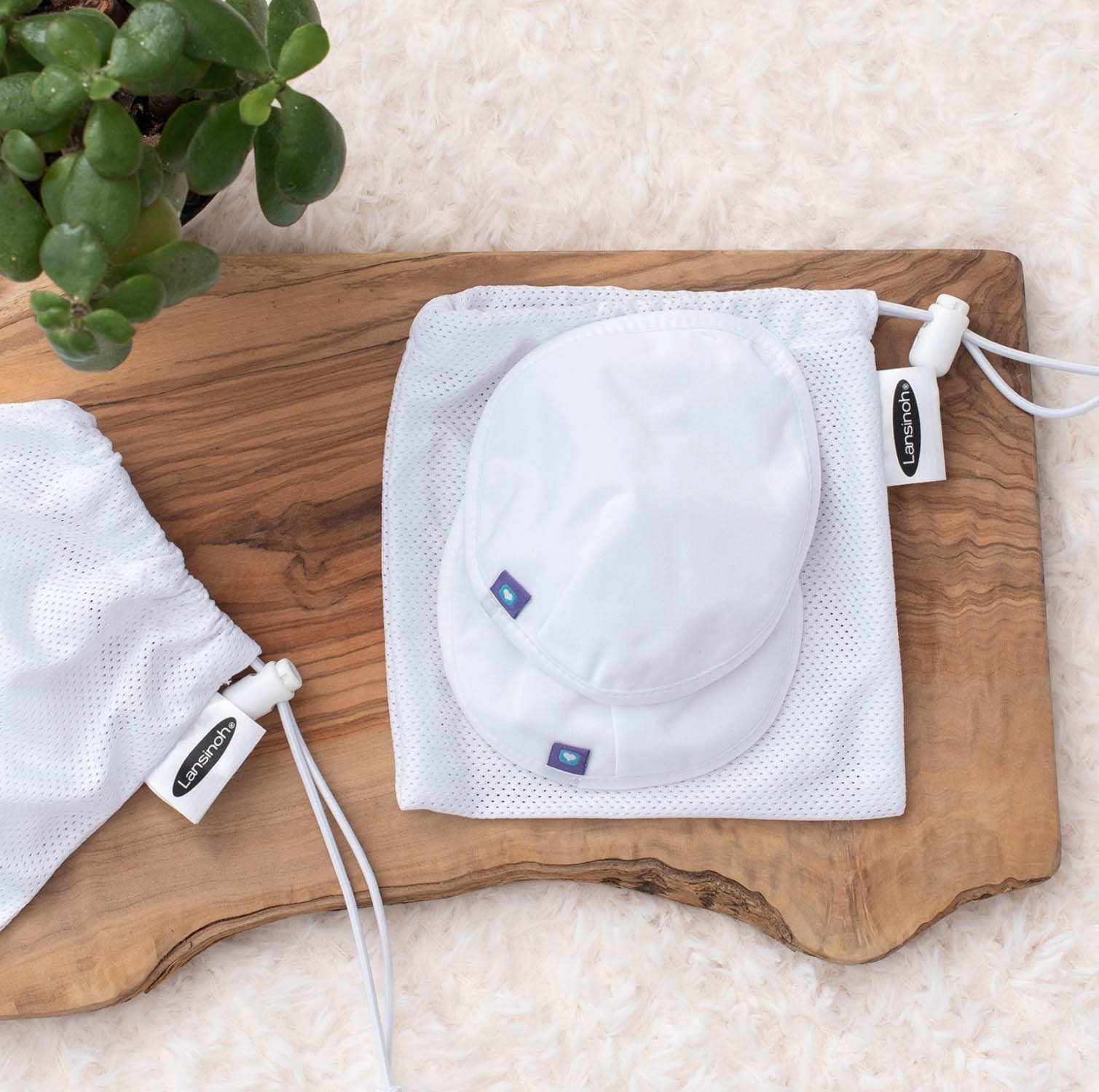 Breast Milk Leakage
As beautifully natural as breastfeeding is, things can get messy. Leaking is common in the earlier days of breastfeeding as your supply of breast milk is establishing and adjusting to your precious baby's needs. When you choose to breastfeed, you need to be prepared for your breasts to leak milk in between feedings. Why does milk leakage happen?
This happens because your body is physiologically wired to respond to your baby. Also if your breasts are super full they will most definitely leak. It is also extremely common to leak from one breast while you're feeding your baby. No liquid gold has to be wasted as you can collect milk on the side you're not nursing on by using a hands-free suction pump like The Haakaa. A pump I feature in this article that's all about the best breast pumps).
This happens because your let-down reflex happens in both breasts at the same time. It takes a little while for your milk to become regulated so expect to wear nursing pads for a bit. Milk leakage can happen at night, at work, in the grocery store…and having wet spots on your shirt is no fun and can be uncomfortable, but fear not—nursing pads have got you covered (literally).
A Pad For Every Type Of Breast & Need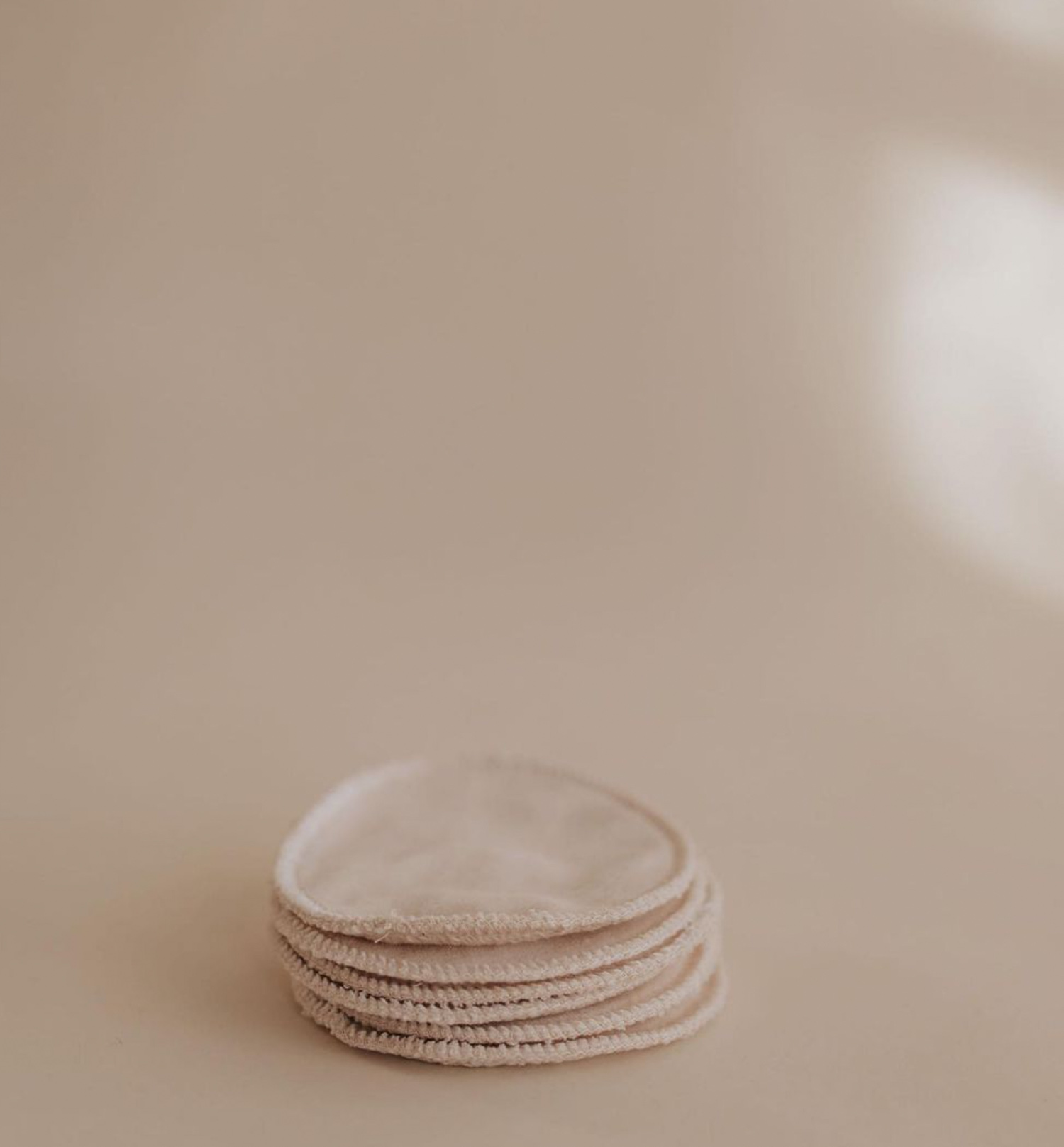 Nursing pads can be worn with regular or nursing bras. Nursing pads are made from absorbent fabric, usually cotton or bamboo, to soak up any excess liquid gold from your breasts. They're also soft on sensitive skin which is important when your nipples are sore. Nursing pads are really helping moms during their breastfeeding journey.
There are so many products on the market, so how are you going to determine what brand to go with? If you're a breastfeeding mom, then you know that leaks can happen at any time. Whether your milk lets down unexpectedly or you have a particularly heavy flow, nursing pads are essential for keeping yourself and your clothes dry.
But with so many different types and brands of nursing pads on the market, it can be tough to decide which ones are right for you. That's why I've put together this list of The Top 6 Nursing Pad Options For All Breast Needs. Keep reading to find out more!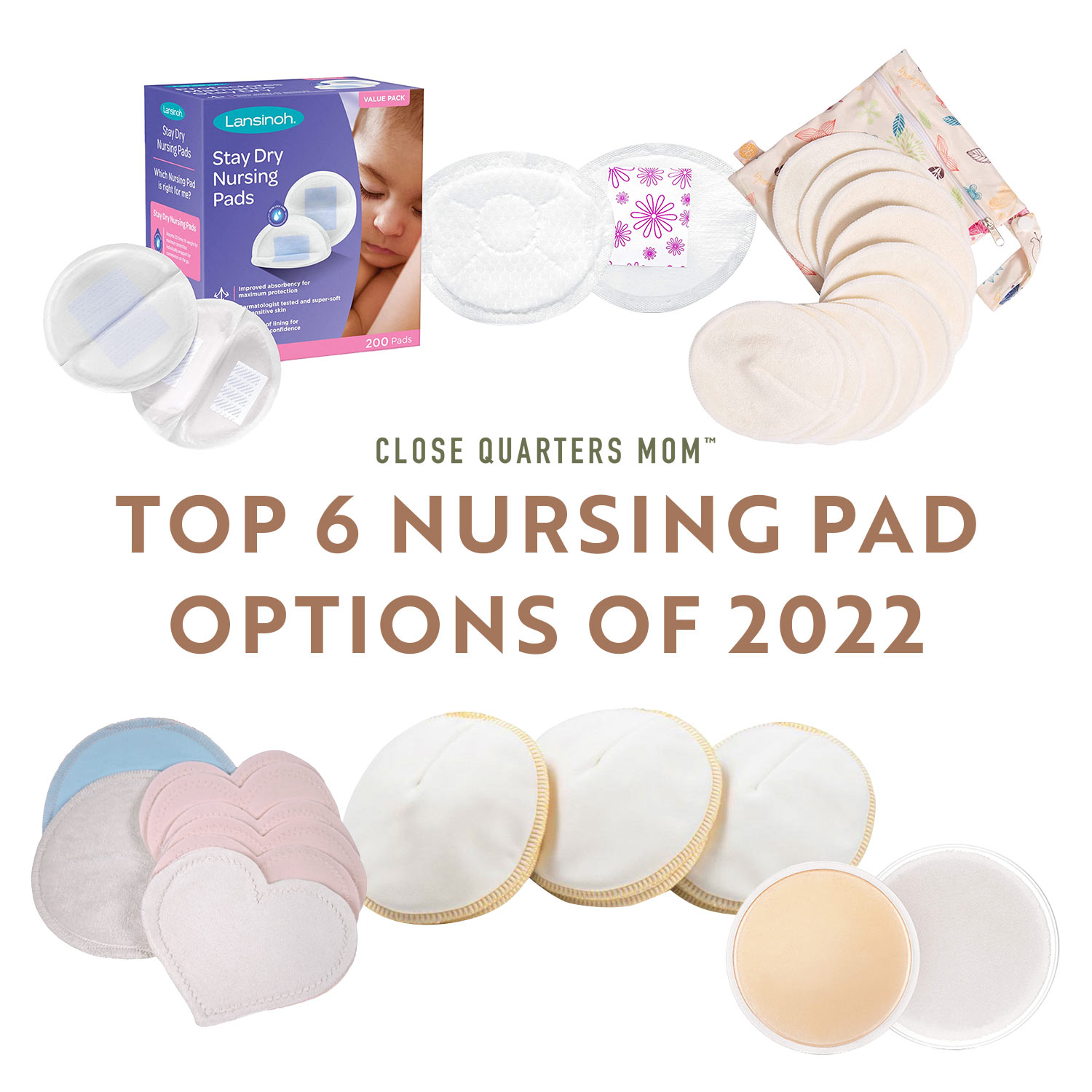 Best Disposable Nursing Pads
Lansinoh Stay Dry Disposable Nursing Pads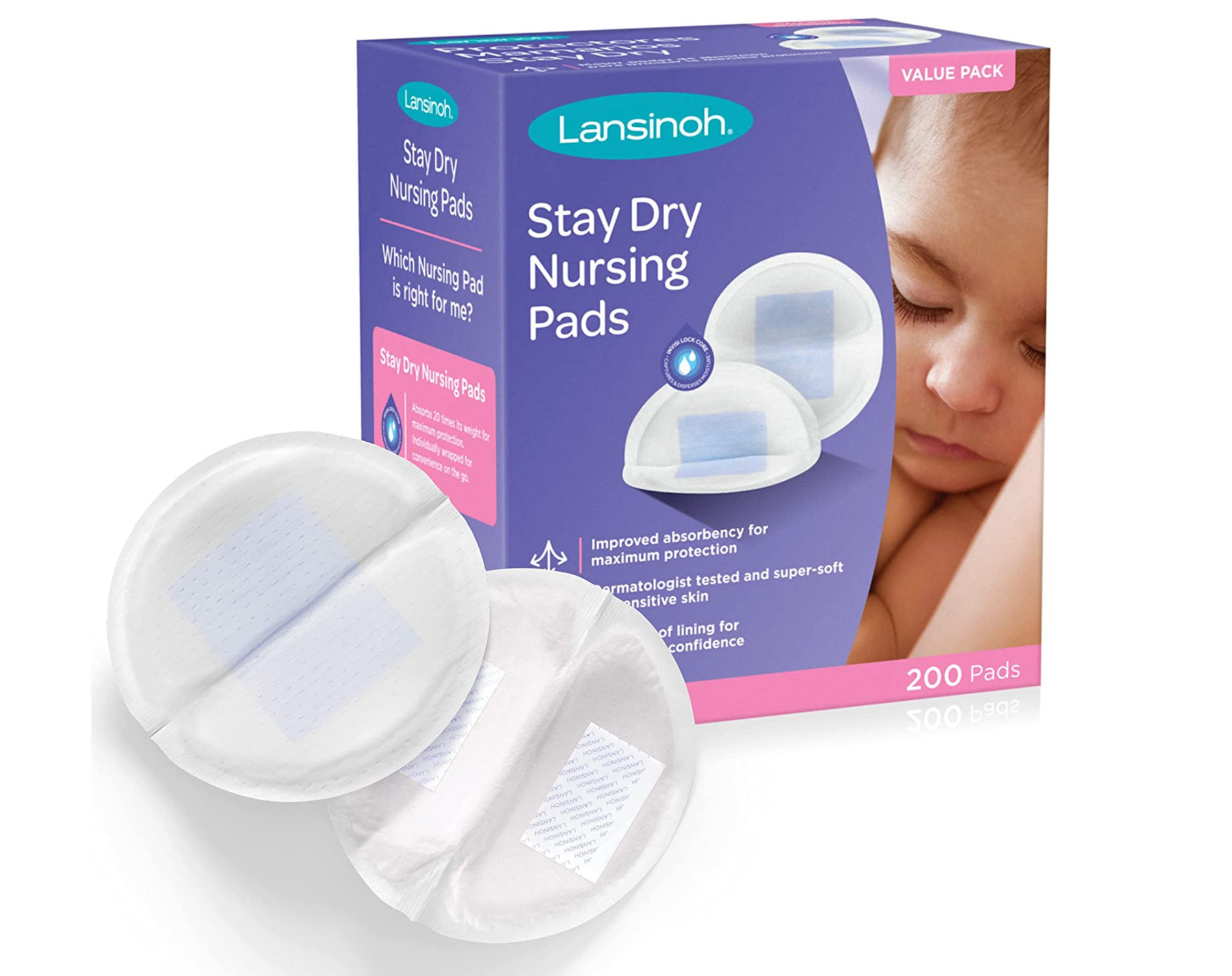 Lansinoh Stay Dry Disposable Nursing Pads are one of the best disposable nursing pad options on the market. First of all, they're super absorbent. They can hold up to 20 times their weight in milk, so you don't have to worry about leaks. Another great thing about these nursing pads is that they have a stay-dry lining. This helps to keep your skin dry and comfortable, even when your breasts are leaking.
Plus, Lansinoh Stay Dry Disposable Nursing Pads are affordable and easy to find. You can buy them online or in stores, and they're often included in baby freebie bags. All in all, the Lansinoh Stay Dry Disposable Pad is a great choice for any breastfeeding mom. If you're looking for disposable breast pads that are absorbent, disposable and comfortable, then these Lansinoh pads are a top choice.
Dermatologist tested to be super soft on mom's sensitive skin.
Absorbs 20x its weight in liquid.
New Invisilock core instantly captures and disperses moisture.
Waterproof lining for leak proof confidence all day and night.
Latex free.
No phthalates.
Gluten free.
Wrapper made with 25 % less material.
Best Reusable Nursing Pads
Bamboobies Washable Nursing Pads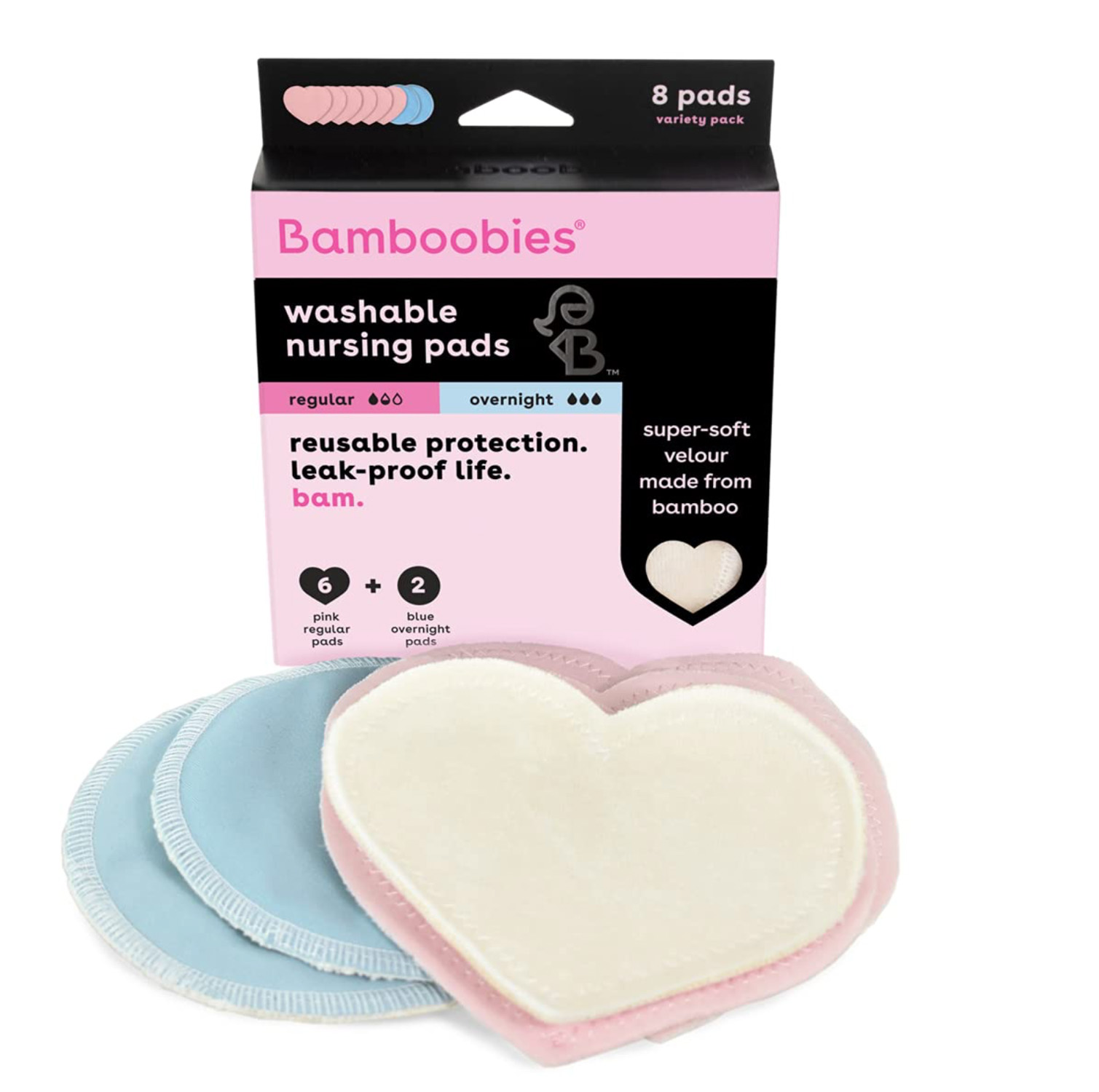 Bamboobies Washable Nursing Pads are a great reusable pad option. Moms rave about the comfort and effectiveness. These nursing pads are so comfortable you can almost forget they are there. There's a fabric side and a velour side. The velour side is the side you put against your skin. It's very soft and gentle, especially if you have sensitive nipples after nursing/ pumping.
There are 2 absorbency options in the Bamboobies Washable Nursing Pads set. The pink heart shaped nursing pad is a thinner regular daytime pad and the blue circular pad is a thicker overnight pad. The overnight nursing pads are a little thicker and helps if your breasts leak a bit more during the night when feeds are less frequent. If you leak a lot then you will probably want two packages so you can have a couple for each day while some are in the wash.
Reusable
Wash and dry with ease.
No staining.
Leak proof
Very thin, not bulky.
Environmentally friendly.
2 absorbency options: regular pads and overnight pads.
Leak proof liner and ultra absorbent layers prevent leak throughs.
Super soft rayon velour made from renewable bamboo.
Soft and comfortable on sensitive skin.
Best Organic Nursing Pads
Kindred Bravely Organic Nursing Pads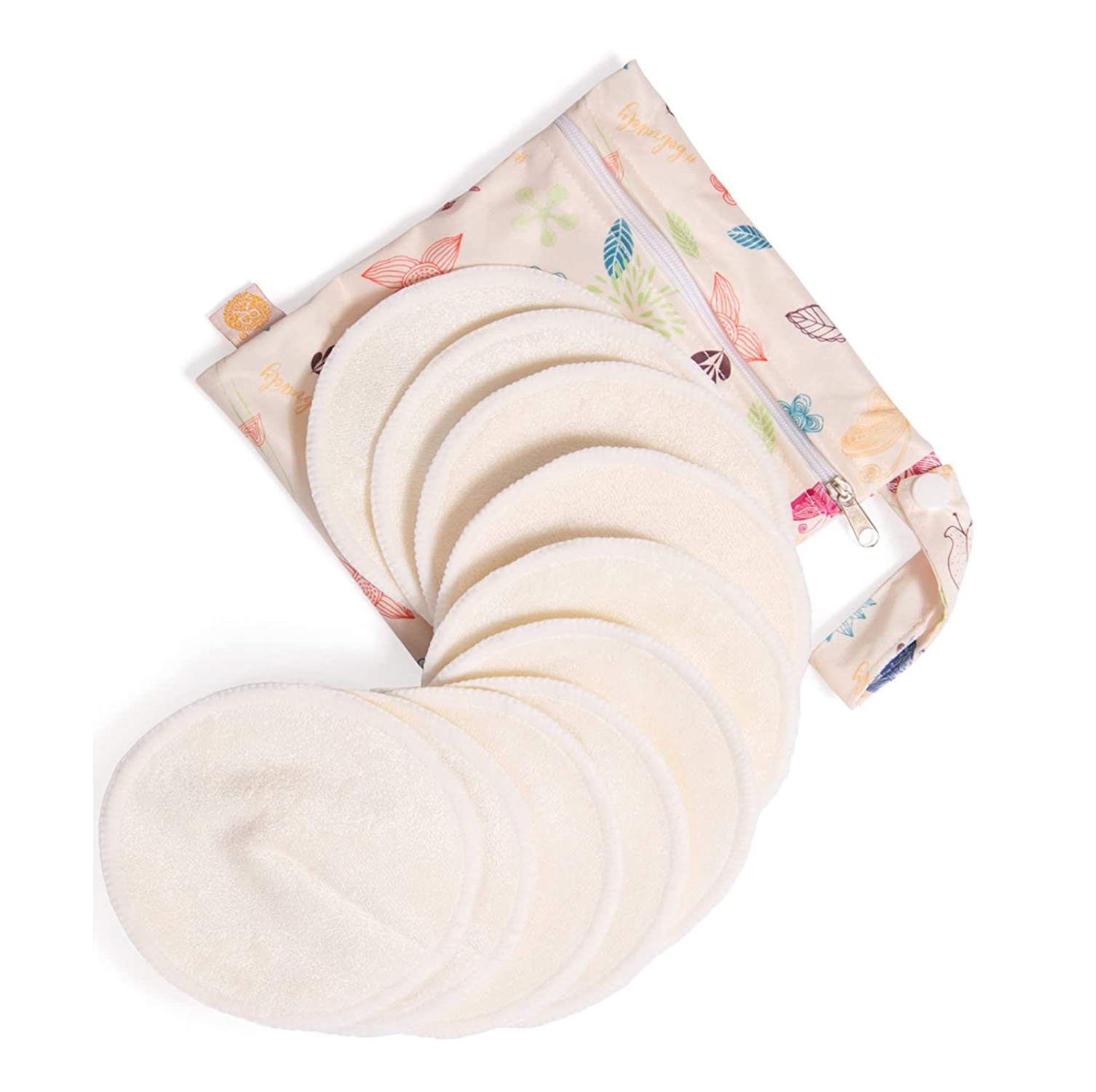 When it comes to organic nursing pads, there's no better option than Kindred Bravely Organic Nursing Pads. If you're looking for nursing pads that are absorbent, soft and organic look no further.
The Kindred Bravely Organic Nursing Pads are made of 100% organic bamboo. Bamboo is more absorbent and durable than cotton. These nursing pads are also hypoallergenic so you can trust your nipples will be protected. Also, these nursing pads come with a super cute waterproof carry bag.
Ultra absorbent microfiber middle layer wicks moisture away.
Waterproof layer keeps your bra dry.
Soft organic bamboo sits on your skin.
Contoured shape for a better fit.
Washable
Hypoallergenic
OEKO Tex and FDA Certified.
Best Nursing Pads For Large Breasts
Mother-Ease Cloth Nursing Pads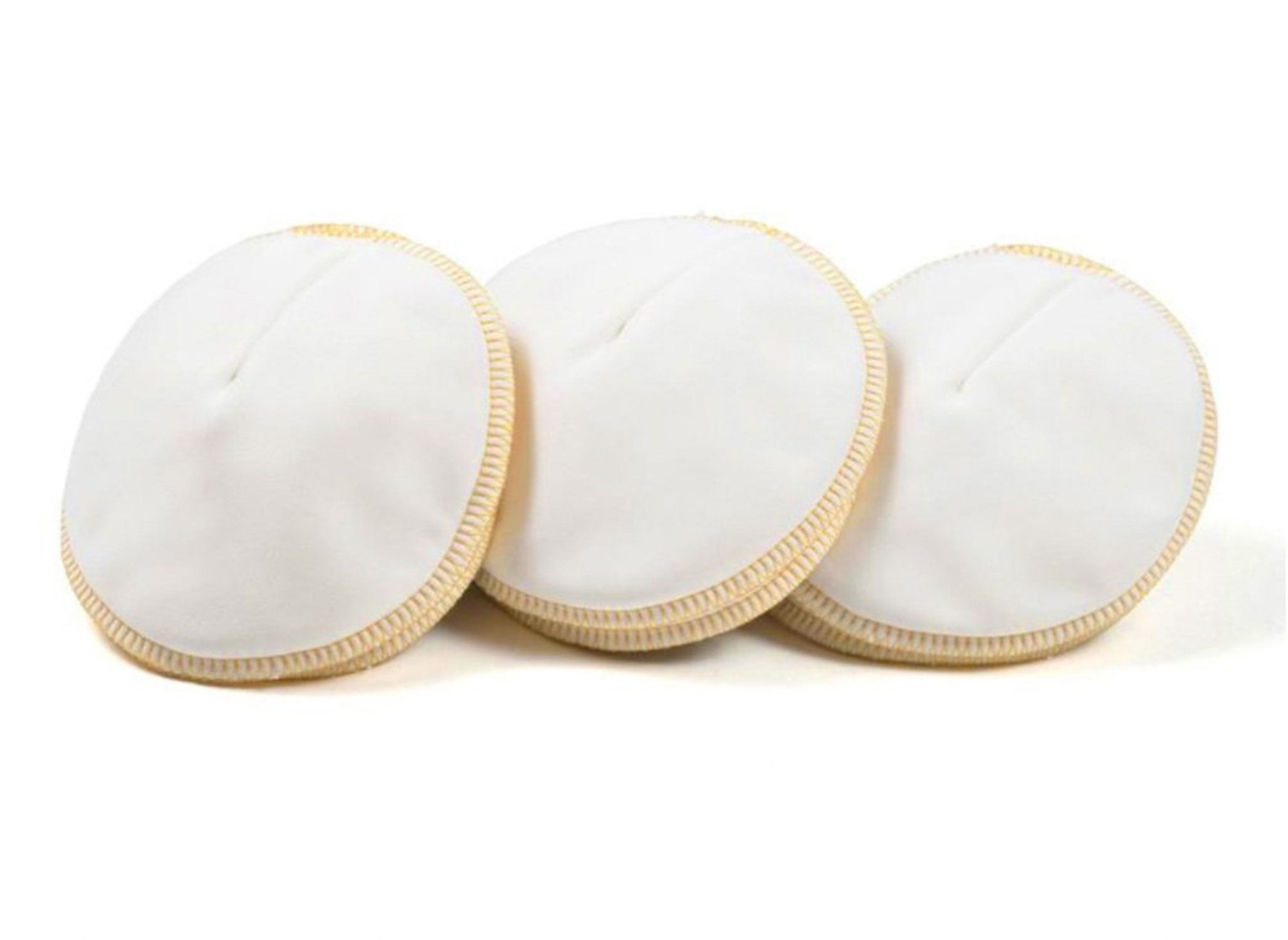 If you're a nursing mother with larger breasts, then you know how difficult it can be to find nursing pads that fit comfortably and don't cause any irritation. Mother-ease nursing pads are the superior option because they have so much going for them, one being how they fit comfortably on breastfeeding moms with larger breasts.
Unlike other brands, Mother-ease nursing pads contoured shape covers more of your breast ensuring maximum protection. Also these nursing pads are available in your choice of organic cotton or bamboo. The stay dry layers prevent sore nipples from sticking to the fabric. These are a must have for large breasted moms while brreastfeeding. These reusable nursing pads are a must have.
Eco- Friendly.
Countoured shape.
Washable.
Wicks moisture away from your skin.
Organic cotton options
Bamboo options
Best Thin Disposable Pads
Medela Safe & Dry Ultra Thin Nursing Pads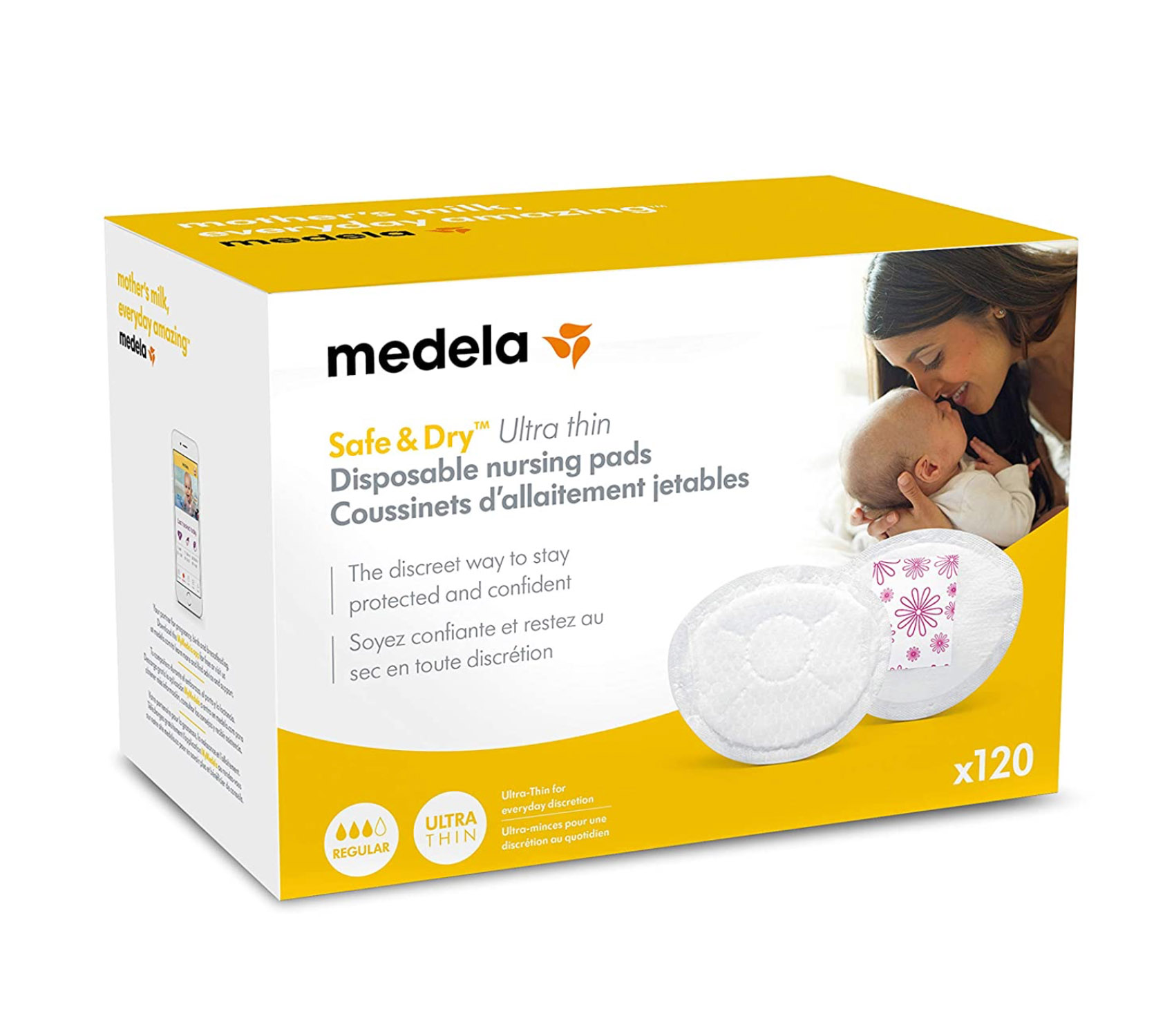 As a nursing mother, you want to feel confident and comfortable while providing the best possible nutrition for your baby. What is the best option for a super thin breast pad? Medela's Safe & Dry Ultra Thin nursing pads are your best bet. Also, they have a double adhesive tape to keep your pads in place.
Made with ultra-thin layers of material that draw milk away from your skin, these nursing pads are designed to keep you feeling dry and comfortable without the weird bulking and crumbling like most disposable pads. Medela Safe & Dry nursing pads are designed for leak protection and discretion.
Two adhesive strips
Increased absorbency
prevent leaks
super thin
Contoured oval shape
Hypoallergenic honeycomb lining
Best Nursing Pads For Cracked Nipples
Lansinoh Soothies Breast Gel Pads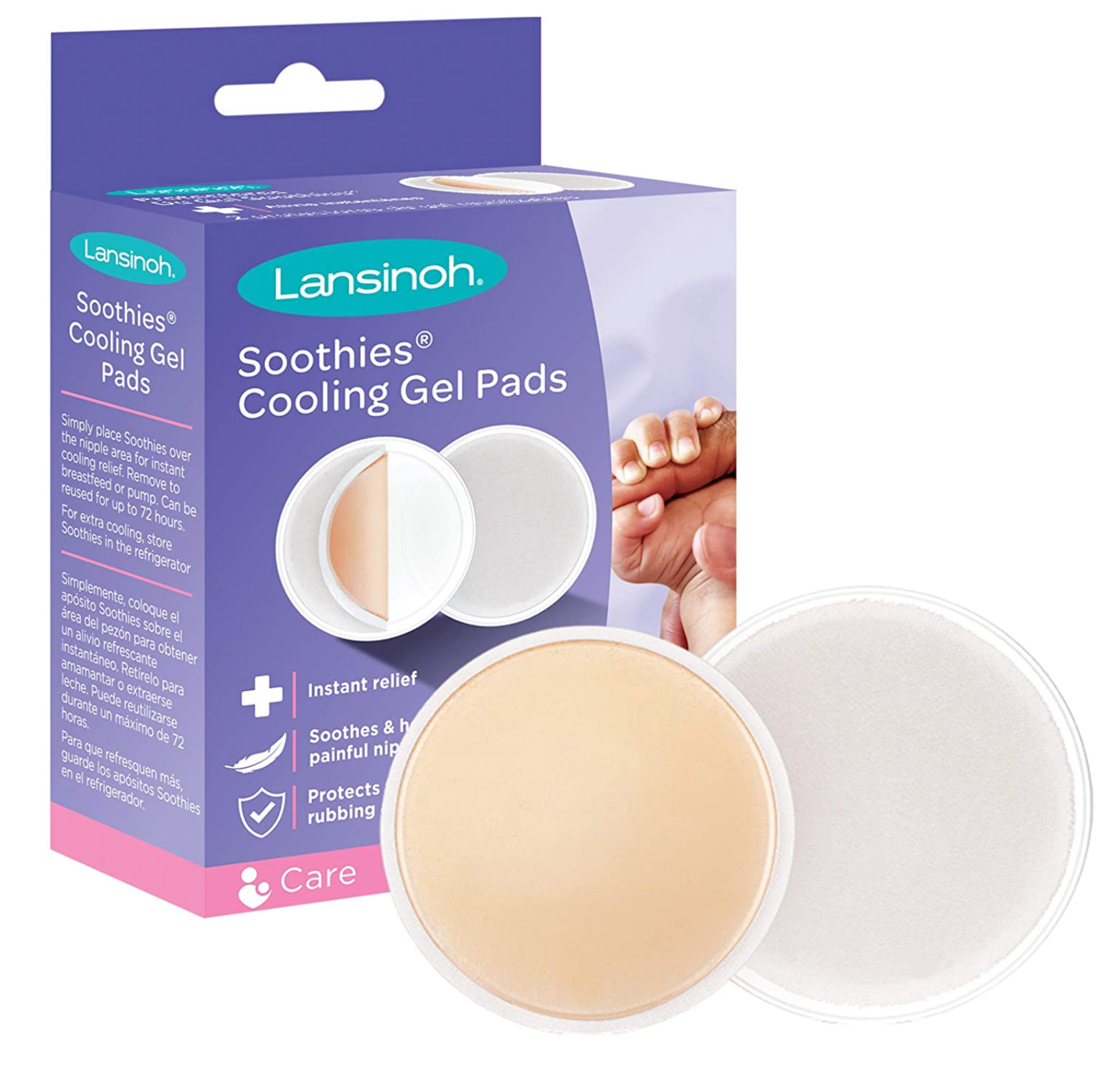 It's no secret that the first few weeks of breastfeeding can be painful, so if you're in need of nursing pads that bring instant relief look no further. The Lansinoh Soothies Breast Gel Pads are the best option. They're a life saver for those moms experiencing cracked, bleeding, sore or painful nipples.
You can place them in your fridge for that cooling effect. There is also a fabric backing to avoid any friction on your already sore nipples. The Lansinoh Soothies Breast Gel Pads are safe, absorbent and made from glycerin.
Instant Relief
Reusable
Vegan
Made with vegetable baseed glycerin
BPA free
BPS free
Promotes healing
In Conclusion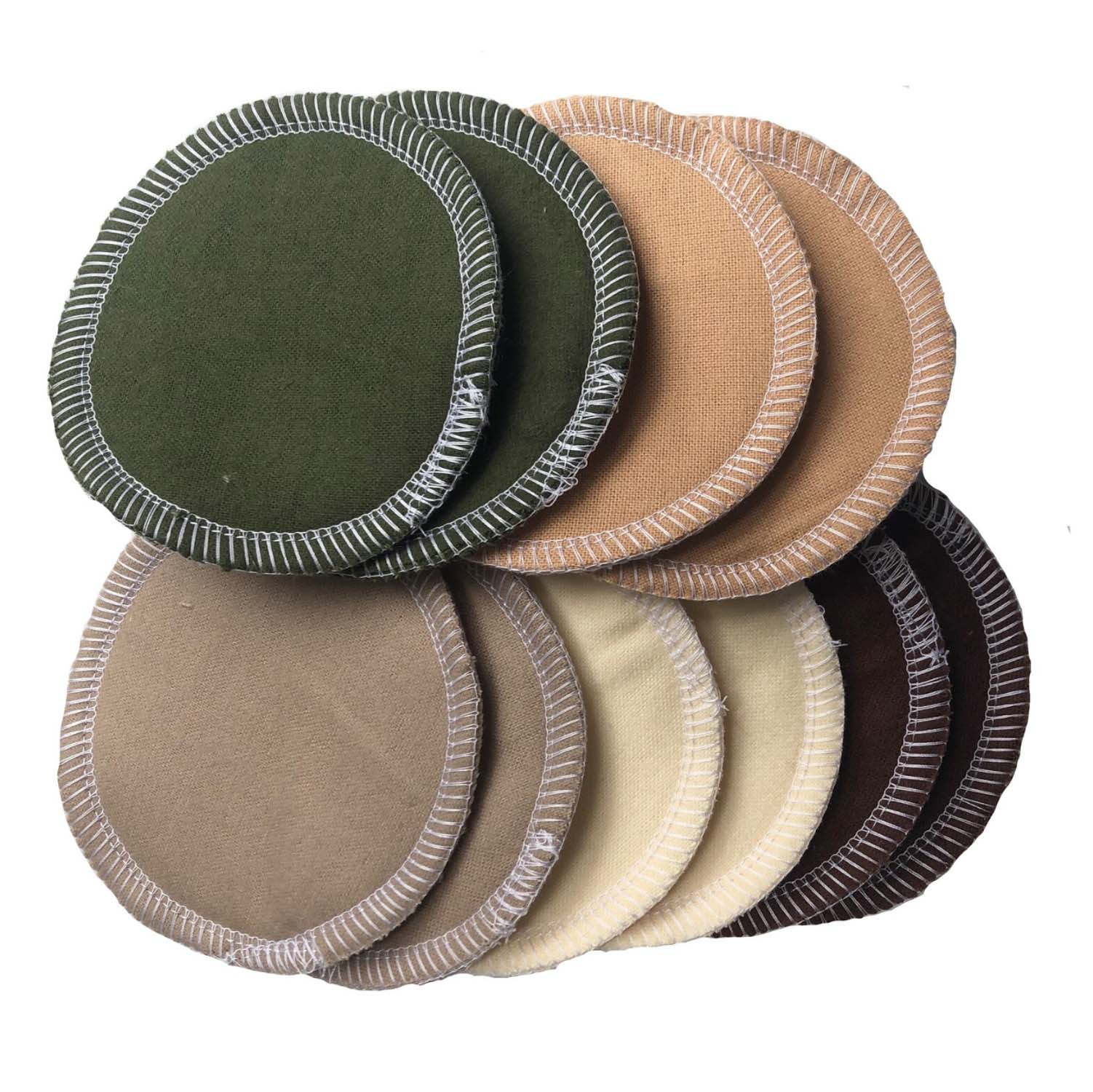 We all want to feel confident that our purchase was a good one. However, there are a lot of choices! How can you be sure you choose the best Nursing Pad? Rest assured that we have you covered. Thorough research and experience with all of these products make our list vetted, honest and credible.
Nursing pads are an essential part of any breastfeeding mom's wardrobe. Nursing pads come in a variety of shapes and sizes, and there is no one perfect option for every mother. That said, the nursing pads on our list are some of the best options for all breastfeeding mothers. If you're looking for a reliable way to keep yourself and your clothes dry and your nipples soothed during breastfeeding, then these nursing pads are worth checking out. Have you tried any of them? Let us know what you think in the comments!