DIY Nontoxic Play Dough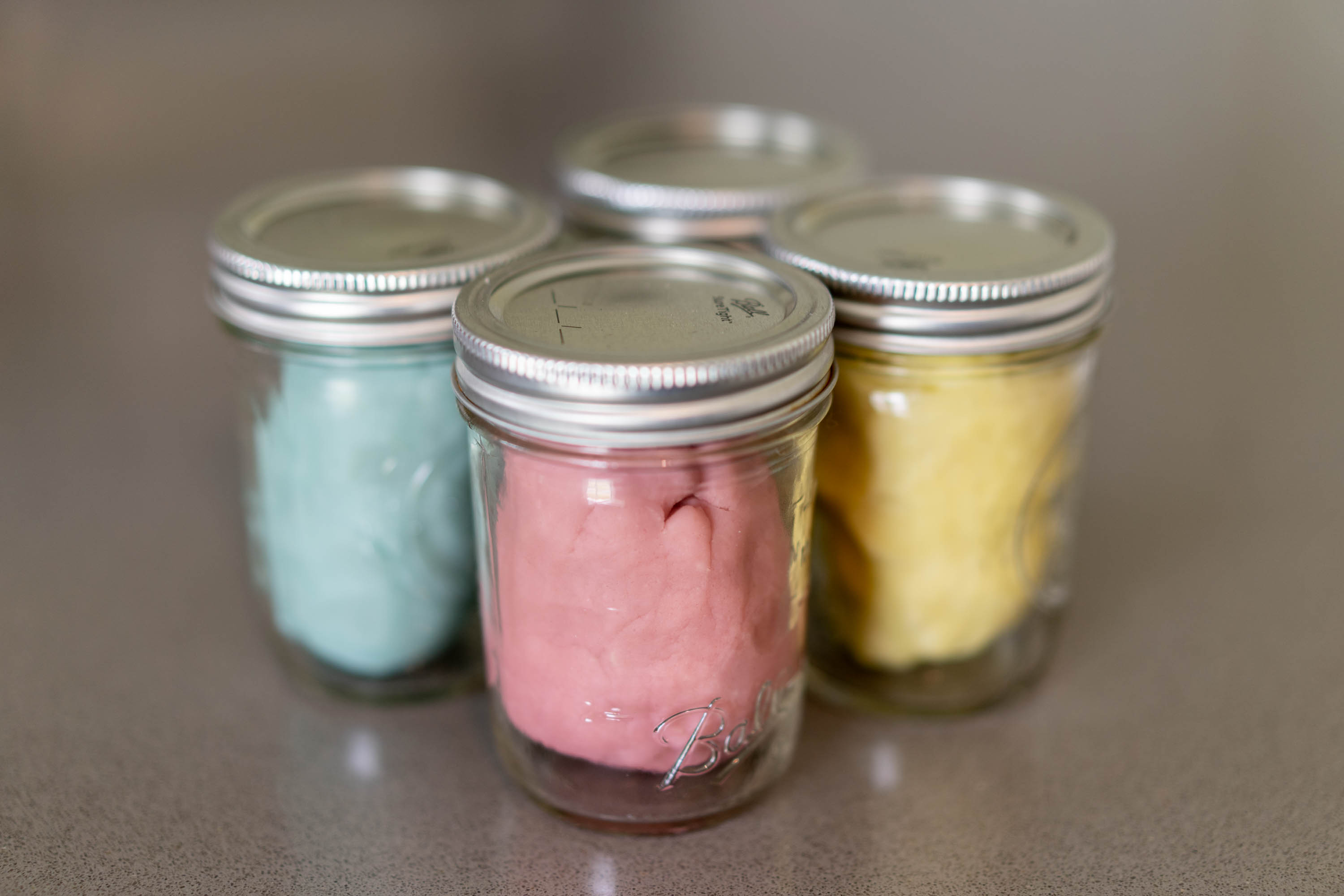 Who doesn't love watching their children play and create with play dough? Play dough has always been a beloved activity for kids, sparking their creativity and providing hours of entertainment. The joy it brings is immeasurable, making it a staple in our home with the kids. But have you ever thought about making your own play dough right in your kitchen? The best part is, it's super easy, safe, and keeps the dough soft and enjoyable for a long time.
Why Homemade Play Dough?
You might wonder, why bother making play dough when you can easily buy it? Well, the answer lies in the quality, safety, and personal touch you can add to this classic playtime joy. By making your own play dough, you have control over the ingredients, ensuring it's safe for your children to play with. Plus, homemade play dough tends to stay soft and moldable for a surprisingly long time, making it a worthwhile endeavor.
Creating this play dough masterpiece is a breeze, using just a few common household ingredients and a little bit of your time. In less than 5 minutes, you'll have a batch of play dough that's not only soft and squishy but also smells amazing. Here's what you'll need: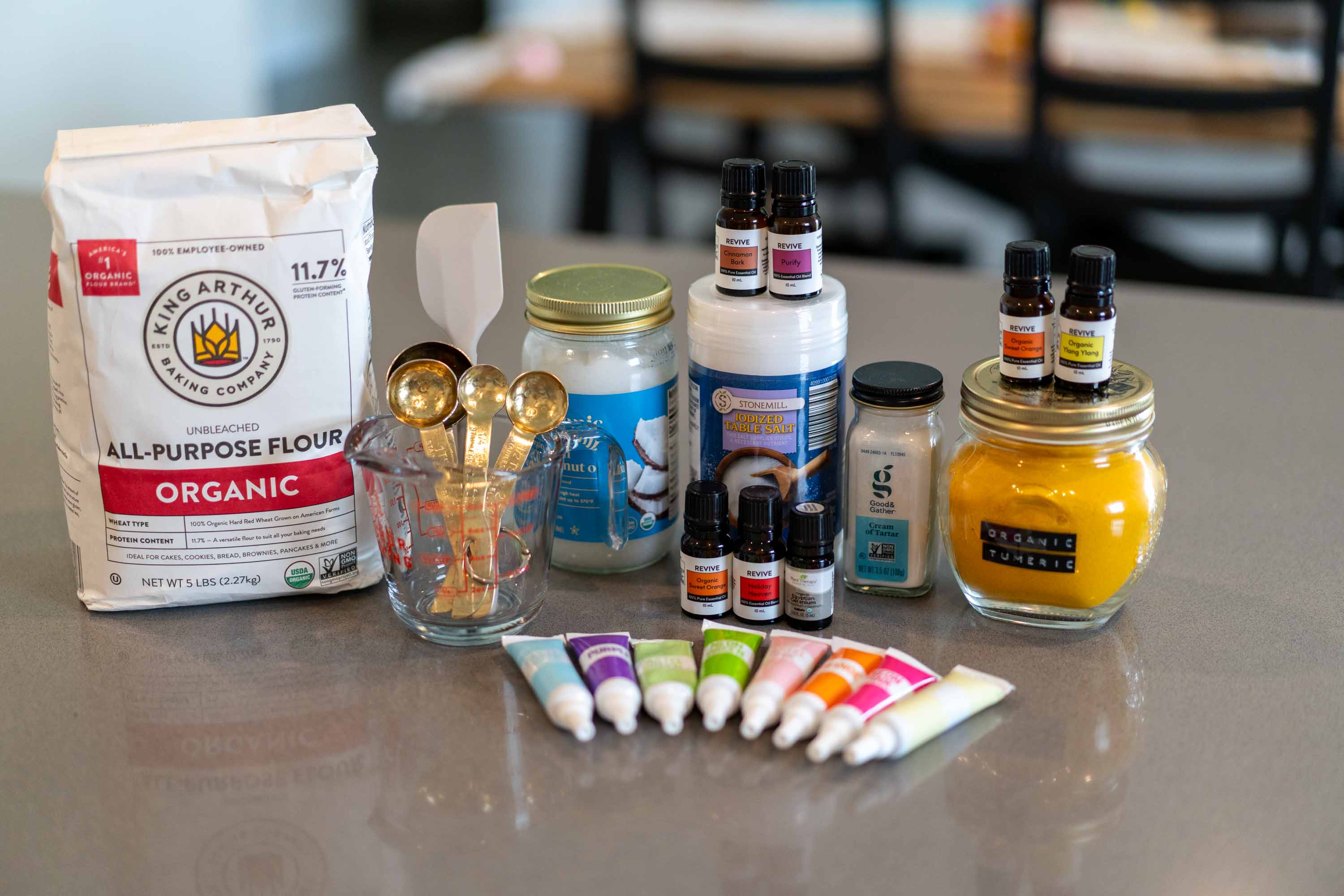 Ingredients:
1 cup all-purpose flour
3 tsp cream of tartar
4 tbsp fine sea salt
3 tsp of melted organic coconut oil
4-8 tsp of plant powders of choice for color (turmeric, beet powder, matcha, cocoa powder etc.) or food colorings.
2/3 cup of boiling water
1/4 tsp of culinary extract or essential oils for a pleasant aroma (optional)
Instructions:
Begin by combining all your dry ingredients in a bowl, whisking them until fully incorporated. This is the stage where you can add your choice of colors if you're using powders.
Add the melted coconut oil to the dry mixture. It might appear lumpy, but that's perfectly fine.
If you're adding food coloring you can mix that in with the water and then gradually pour in the boiling water while mixing. Blend and knead the mixture, adjusting with additional flour or water to achieve your desired consistency.
Store the play dough in a stasher bag or any airtight container like a mason jar, to keep it fresh. For longer shelf life, refrigerate the play dough.
TIME FOR FUN!!! ENJOY 🙂
Storage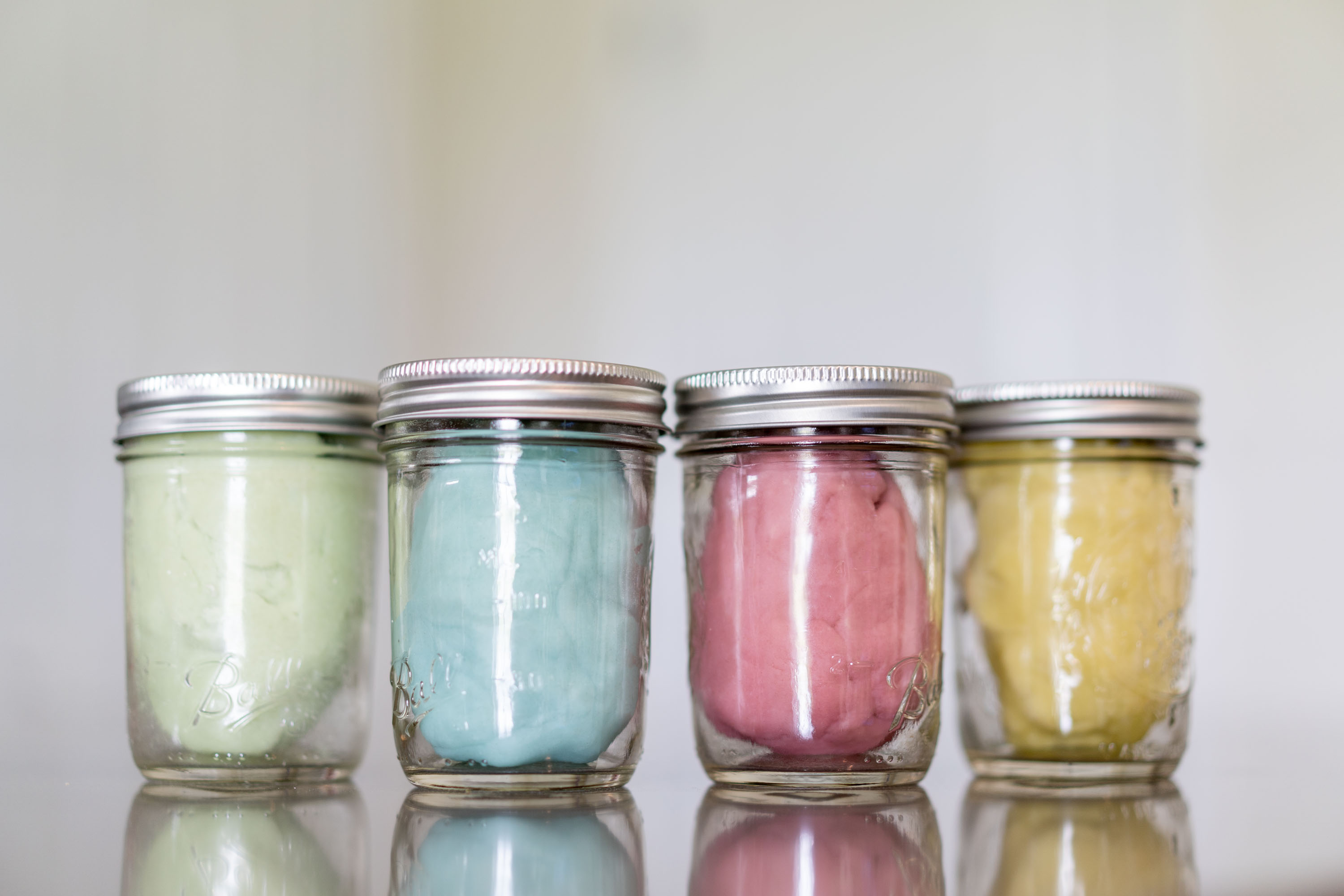 To keep your play dough fresh and ready for future fun, store it in sealed baggies or glass containers. Properly stored, this play dough will remain soft and pliable for up to 6 months, ensuring countless hours of imaginative play.
Share Your Play Dough Adventures!
I'm sure this play dough recipe will become a treasured part of your playtime routine. I'd love to hear about your experiences! If you try this recipe, share your children's joy, creativity, and the fun they're having with this play dough. Each play dough masterpiece tells a unique story, and I can't wait to hear yours. So, go ahead, let your kids dive into a world of colorful creativity and endless fun with this homemade play dough recipe. Have a blast, and enjoy creating lasting memories!