Trust Your Gut (Seizures No More – Part 3)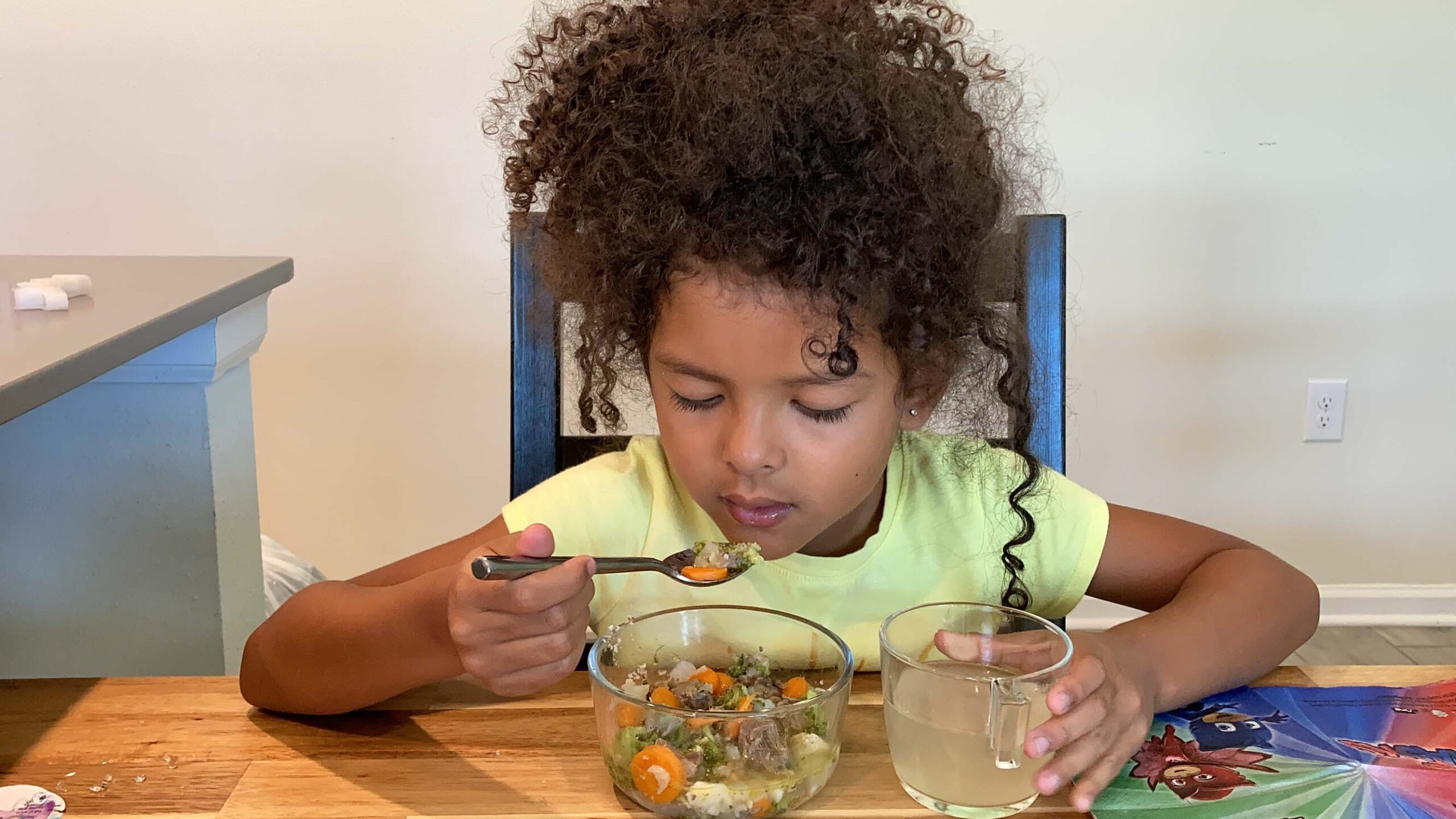 I was grieving. Grieving over our future as I didn't know what to expect. Grieving over the perfect health my daughter enjoyed all her life. Grieving over life as we knew it. I am no stranger to pain and grief, but this, this was just different. I did not understand what was going on. All I knew was that I loved my daughter so much and my heart was shattered. I needed to help her and knew that I was not going to put her on any medications. Hell No! Instead, I decided to start with what I knew to do best, pray & research.
After waves of intense mourning with my husband, something rose up in me. The prayer warrior mama bear. I trusted God too much to cower in fear of the unknown. I trusted God too much to accept a diagnosis. I rejected that notion immediately. I refused to label her epileptic. I know what the signs were saying, but by His stripes, we're healed! I had to believe that. God was my first and last resort. I needed Him to heal my daughter.
After wrestling with God, I particularly remember my husband sharing with me something that had come to him during prayer.
"Let's pray for God to present us very specific instruction on how to go about this. Let's ask him to put the correct information and the right people in our path."
We prayed, and God began to lead us. One of the first things I came across during my research was The GAPS diet. After hours of digging, I felt like I had found something that might be something. A real step in the right direction to turning things around. I stood up all night researching it. I literally did not sleep. I could not. My mind was racing a million miles per hour, and I needed to help my daughter, and for me, that meant being equipped and doing everything that I could possibly do in my finite power. I instantly became fascinated with the work of Dr. Natasha Campbell-McBride, a Russian neurologist who naturally healed her son from Autism. Her research has led her to believe that most diseases and ailments begin in the gut, and this is what she preaches. A lot of what she shared resonated with me deeply. You can't deny the real science behind it. I felt like I was beginning to understand some of what was going on in my daughter's body. I ordered two of her books immediately, and they arrived the next day. I started Justice on the diet immediately.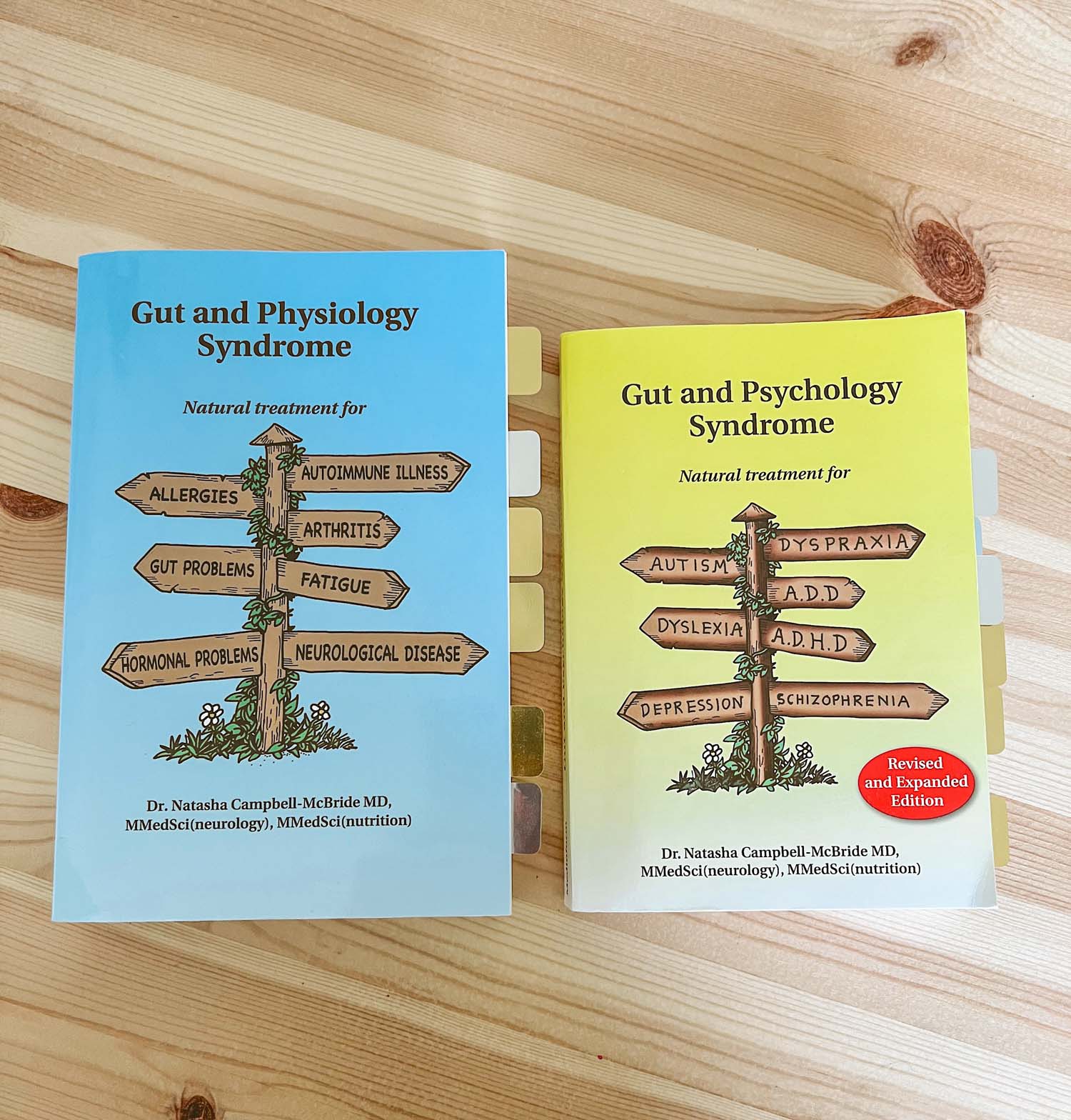 For the next few days, I was completely engulfed in these books. I devoured the pages as I was desperately seeking answers for my daughter's situation. I started connecting dots.
Here's a glimpse into some of my thoughts during that time, questions that were surfacing in my mind throughout the day, and things I needed to research.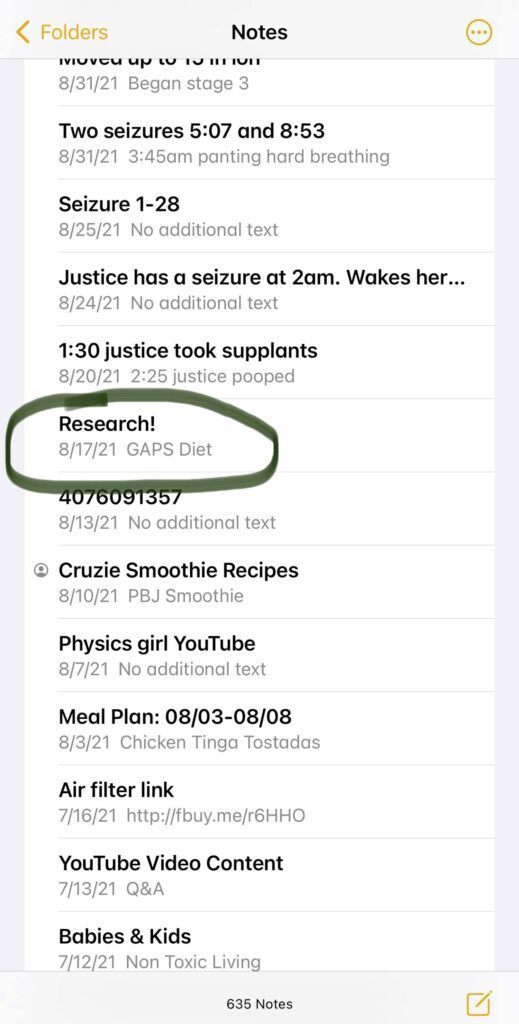 I combed through the combined 820 pages of these books and felt ready to tackle whatever was causing my daughter to have seizures.
Sometime into my research, I decided to begin taking Justice to see an advanced nutrition response testing practitioner.
Nutrition Response Testing is a non–invasive way to test your body and discover what deficiencies or underlying issues might be causing your symptoms and suboptimal health. What were they testing for exactly? They were testing Justice's neurological reflexes. These reflexes are the body's way of telling the doctor what and how her nervous system was doing, as it is the central nervous system's responsibility to regulate the body's functions for each and every organ. This is when my love for the central nervous system truly began.
I wanted to see, know, and understand what was causing Justice's seizures. After a few hours of researching, I found a nutrition response practitioner about an hour away from us and set an appointment for the next day. I was feeling full of hope. I had started my daughter on The GAPS Diet, and now we were going to see a nutrition response practitioner. God was truly ordering our steps.
Before I dive deeper into our journey on The GAPS diet, I'd like to tell you what exactly it is and what it entails. GAPS is an acronym, and it stands for Gut And Psychology Syndrome.
The GAPS diet is a special diet designed to heal and seal the gut. It was created by Dr. Natasha Campbell-McBride, a Russian neurologist and nutritionist who specializes in treating children with neurological disorders and digestive problems. The GAPS diet is based on the principle that all diseases begin in the gut. The gut is home to millions of bacteria, both good and bad. These bacteria play a vital role in our health, aiding in digestion, nutrient absorption, and immune function. When the gut is damaged or imbalanced, it can lead to a host of problems, including digestive disorders, ADD/ADHD, allergies, autism, and many other neurological disorders.
The gut lining and the bacterial layer that coats it are our biggest defense against toxins and parasites. Keeping the gut microbes thriving and healthy is so important for keeping our immune system strong and functioning properly.
After reading her books thoroughly, I came to the conclusion that the black mold that Justice was exposed to for 3 months in that North Carolina home really affected her. Add in more mold exposure and multiple other stressors from 2 years living in Florida hotels, and it was simply a perfect storm brewing in her little body.
I bought two more books to help me on our GAPS diet journey. They were invaluable! They contained so much wisdom and deliciously nutritious recipes.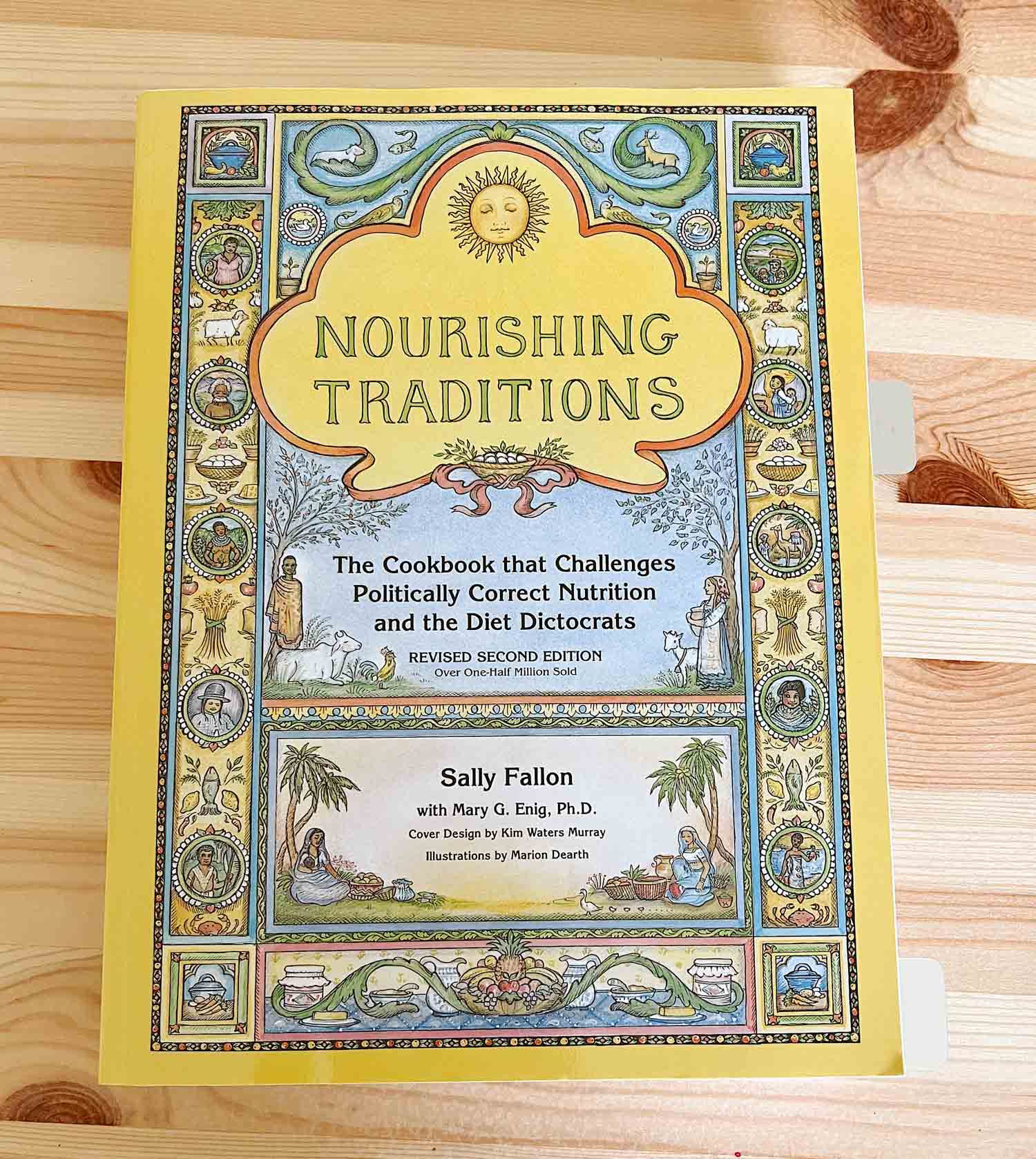 My mission was to completely reset her gut and seal it. The thought of mold and other toxins floating around in her body and entering her brain was a nightmare. This living nightmare smacked me right in the face. I knew toxins were bad and horrible for us but now I had really KNOWN and UNDERSTOOD that concept in a completely different light. One that I hope no one else would ever need to experience.
When I started Justice on The GAPS Introduction Diet, her will power and obedience was remarkable. She braved such a difficult diet like a true champion and did it with very little complaints. She is my hero and the bravest, strongest, most intelligent girl I've ever known.
A complete diet change is hard for anyone, let alone children, but Justice did so amazing and her reception to it all really helped thrust me forward during some really low points. The GAPS intro diet is no joke and the preparation is really a full-time job.
The Introduction stage of The GAPS diet is designed to heal and seal the gut lining quickly and it does so by providing these three factors:
Giving your body large amounts of nourishing substances for the gut lining.
Removes fibre and any other substances that may irritate the gut.
Provides your body with probiotic bacteria in food form.
My goal was to set my precious girl up for the best healing her body could receive and I believed if I healed her gut first, that it would be a great start to any additional holistic work that might follow. A solid foundation to turn things around.
The intro diet is broken down into 6 stages.
Stage 1:
Stocks. Soups made with meats. Probiotic foods and fats. All organic ingredients with no compromising.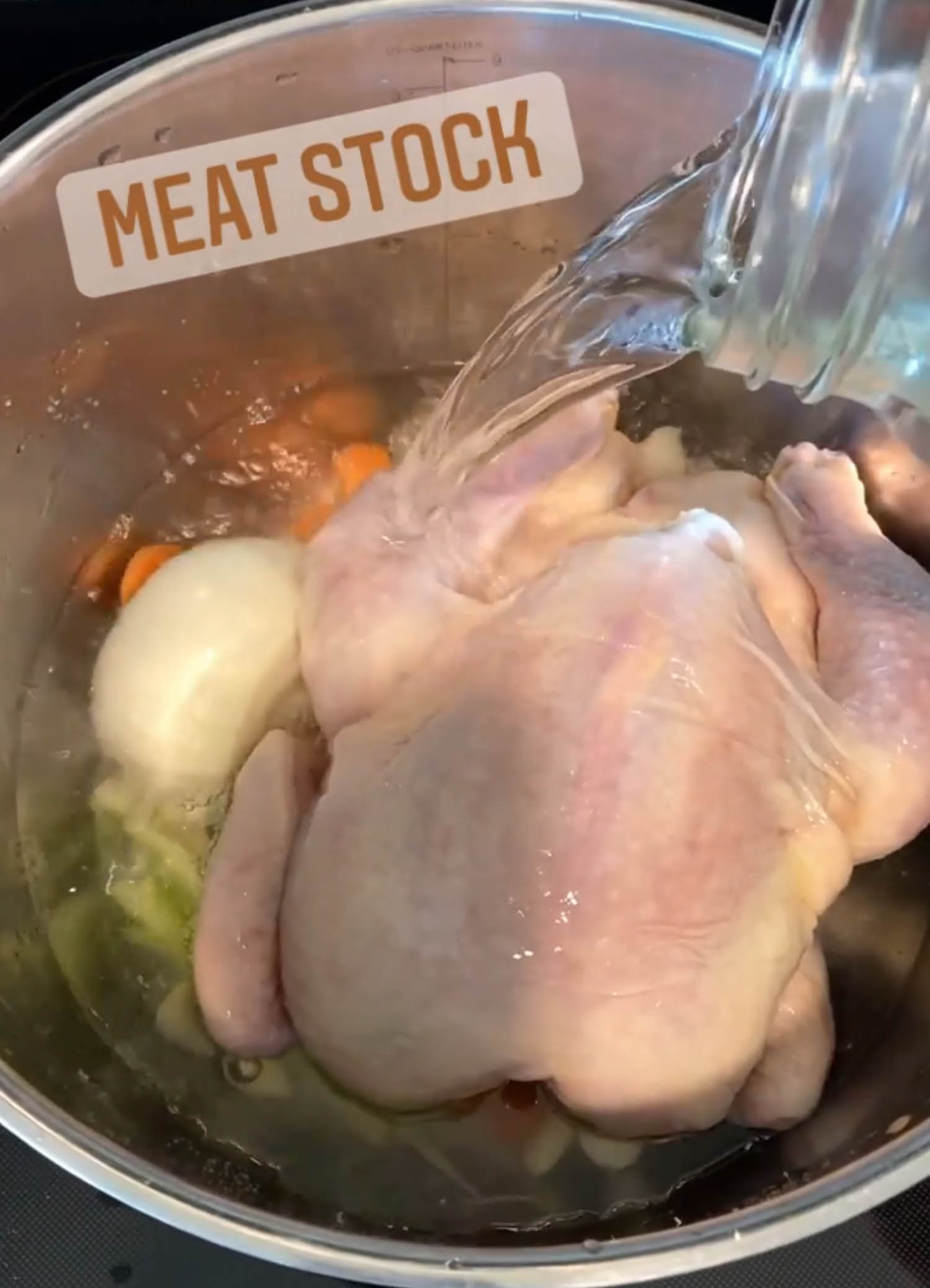 This was definitely the hardest stage for Justice as we needed to abruptly eliminate all the foods she knew and loved. She was only allowed to consume 3-6 cups of stock a day, homemade soups with meat and organs, and some well-boiled vegetables. We did a full 7 days on stage 1. One of the things my husband did to try to help Justice push through at the start, was incentivize the struggle by taking her to the store and allowing her to pick out whatever toy she wanted as a reward for a successful week, but also to look forward to the new week and stage that would follow. She picked Little Woodzeez's play sets and by the end of it all we had just about the entire collection. I wish we would have taken pictures of when she would successfully complete each week and we would give her these playsets, but the truth is we were just way too depressed to care about or remember to do these types of things most of the time.
Stage 2: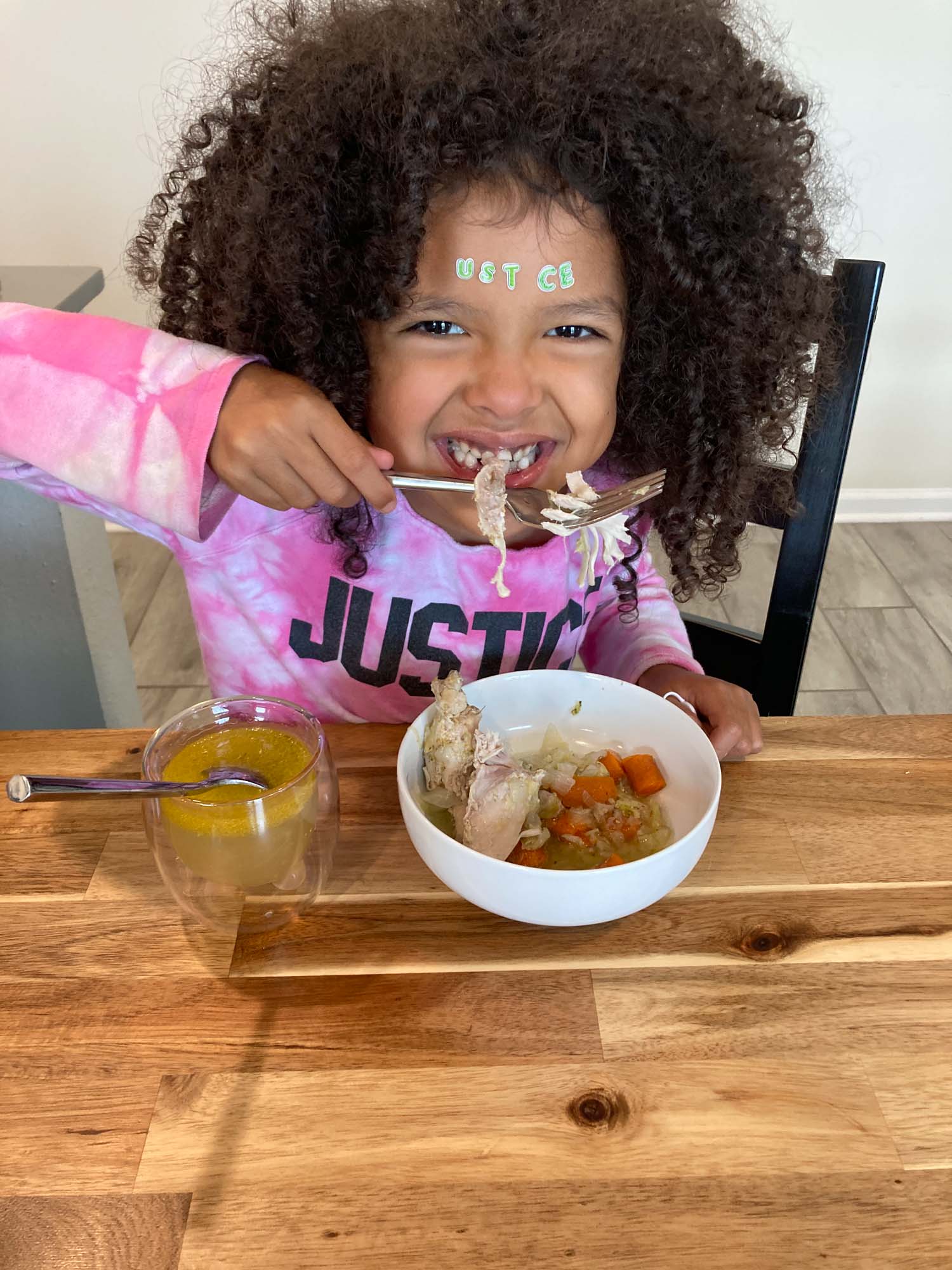 We continued with stage 1 foods and graduated to stage 2 and were able to add organic raw eggs yolks to our diet.
We added raw egg yolks to every bowl of soup and every cup of stock. When it came to raw egg yolks we gave her as many as she wanted because they are so nutritious and and easily digested and absorbed. We were giving her lots of animal fats which helped keep her satiated. Fermented vegetable juices were also a key component and we were adding them to every meal. In stage 2 everything was still kept pretty simple and easy on the gut.
One of Justice's favorite meals during stage 2 was boiled meatballs and fermented carrots.
Stage 3:
We continued with stages 1 and 2 but we were now able to add in two new exciting menu items which Justice was eagerly looking forward to throughout stage 2.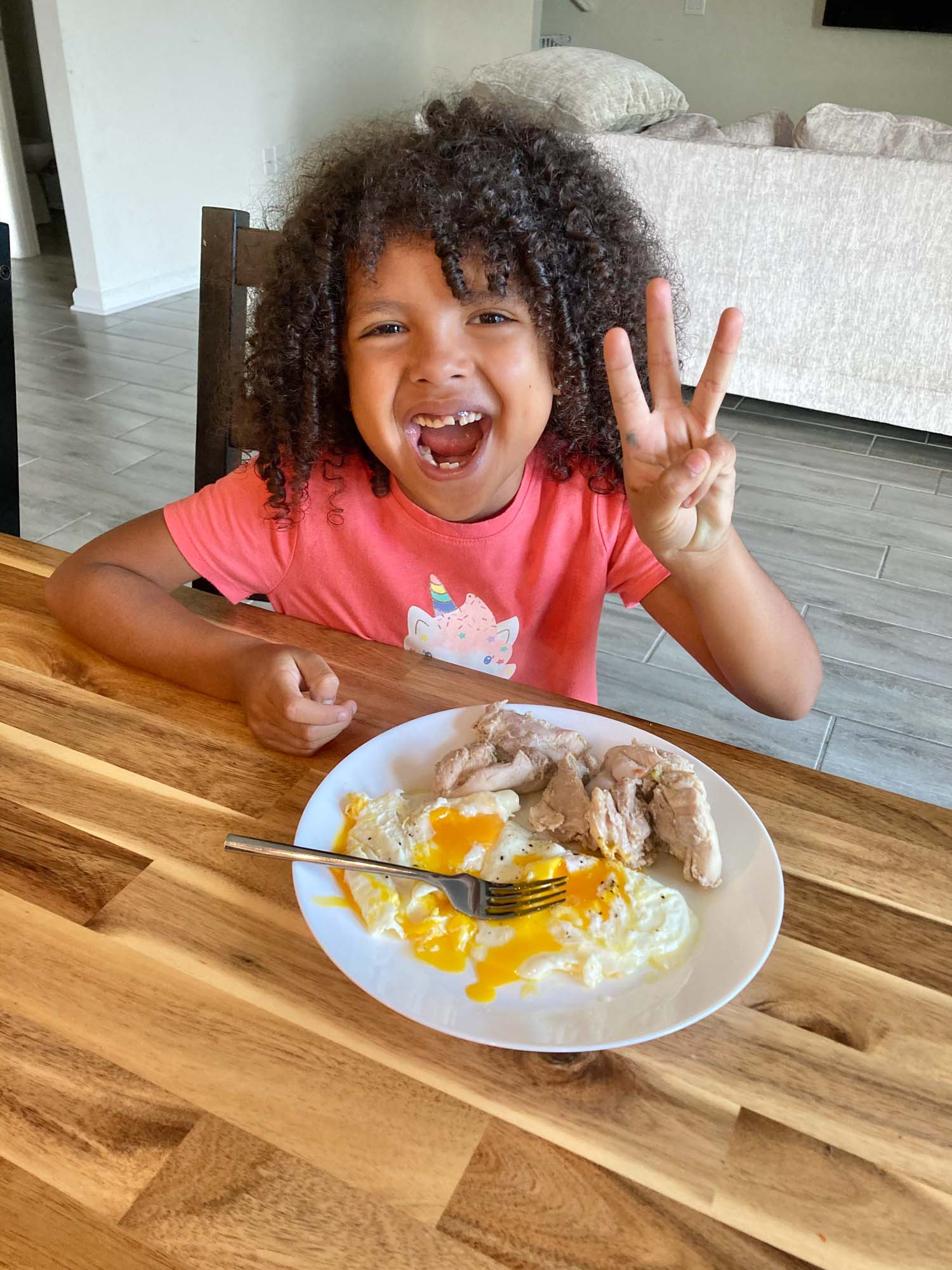 Avocados and pancakes! Adding in avocados meant one important thing, GUAC! So there were lots of smiles all around because of my precious girl's love for guac. Pancakes were also a very welcome addition but they were not the fluffy flour based pancakes everyone is familiar with, these pancakes were made of squash! This stage was by far the best. I was now also able to cook the eggs at this stage, allowing for some amazing omelets and eggs prepared over easy, hardboiled and scrambled. This was in addition to her usual soups/stews accompanied with cups of stock.
Stage 4:
I was able to roast and bake meats now.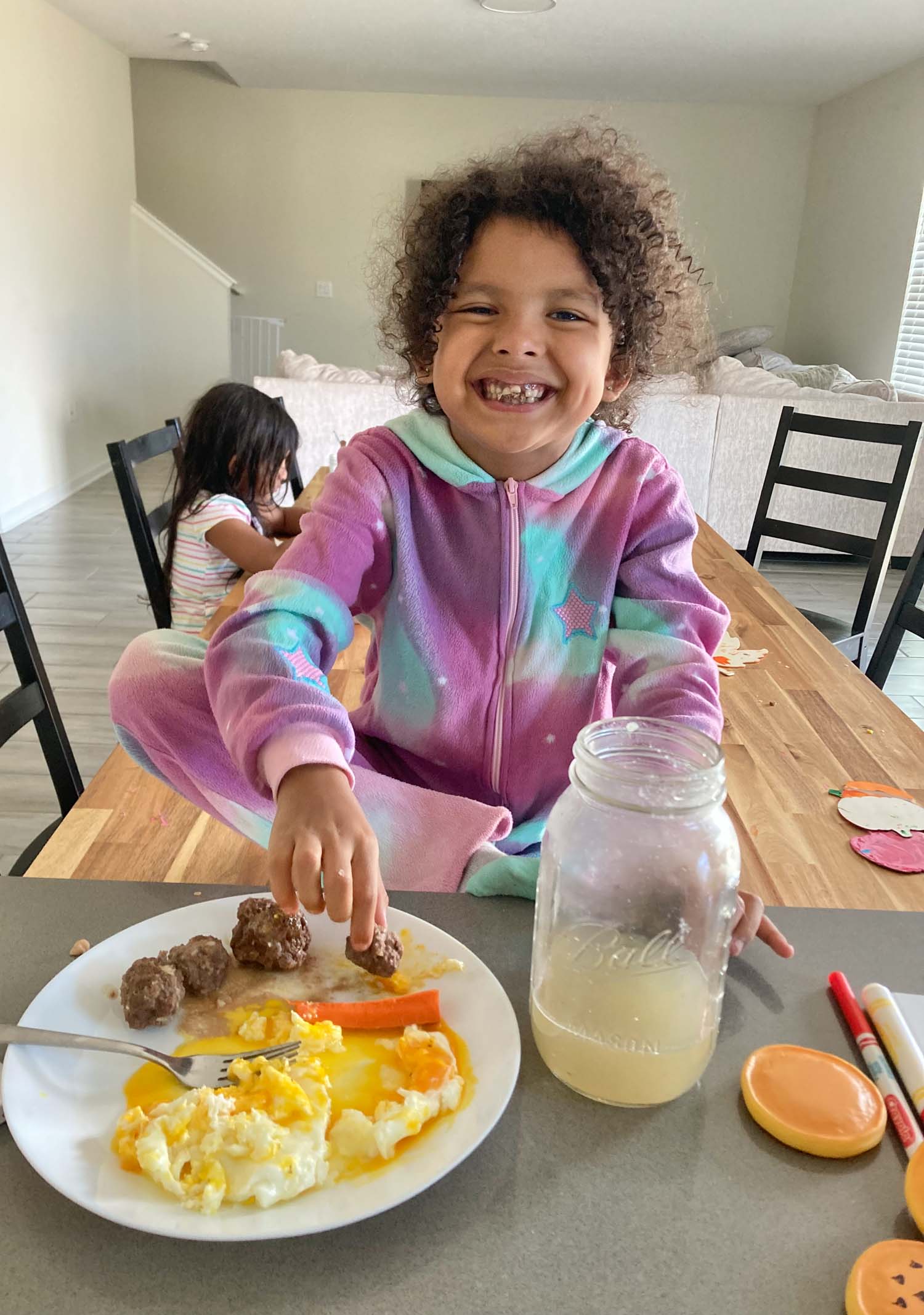 Stage 5:
Spices we're introduced. Up until this point I was only able to use salt.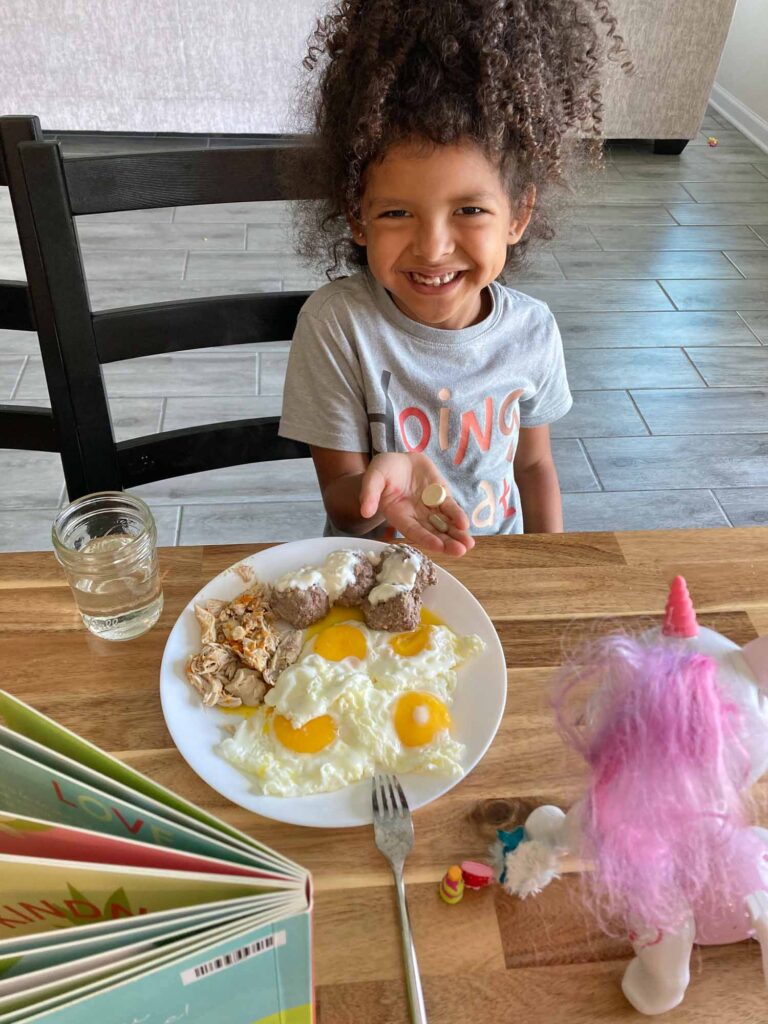 Stage 6:
We we're almost through The GAPS intro diet and things felt much easier as we moved toward the full GAPS diet. At this point Justice was eating a pretty "normal" diet. Stage 6 was a favorite. Justice could now have select fruits which included bananas, cherries and berries of many kinds with blueberries being her absolute favorite. Adding in fruits also meant we were now able to prepare smoothies which is always a delicious and fun treat in our home. There were other options on the allowed list as well but these were the few I decided to reintroduce at the time.
Completion of the GAPS Introduction Diet
She did it! 42 days on the gaps intro diet completed with flying colors. It was challenging and a complete whirlwind of an experience but it was totally worth all of the effort. She had now graduated to the full GAPS diet and I was so proud of her. She did everything that was "required" of her. She drank all the fermented probiotic rich juices. She ate liver and ox tail. She ate kimchi. She drank raw egg yolks and multiple cups of stock a day. So many firsts yet she did absolutely amazingly through it all, while watching her brothers and sister dig in to all of the foods she used to love. There was definitely lots of tears as some days were more of a struggle than others but she never refused anything. She always ate and drank everything I would give her.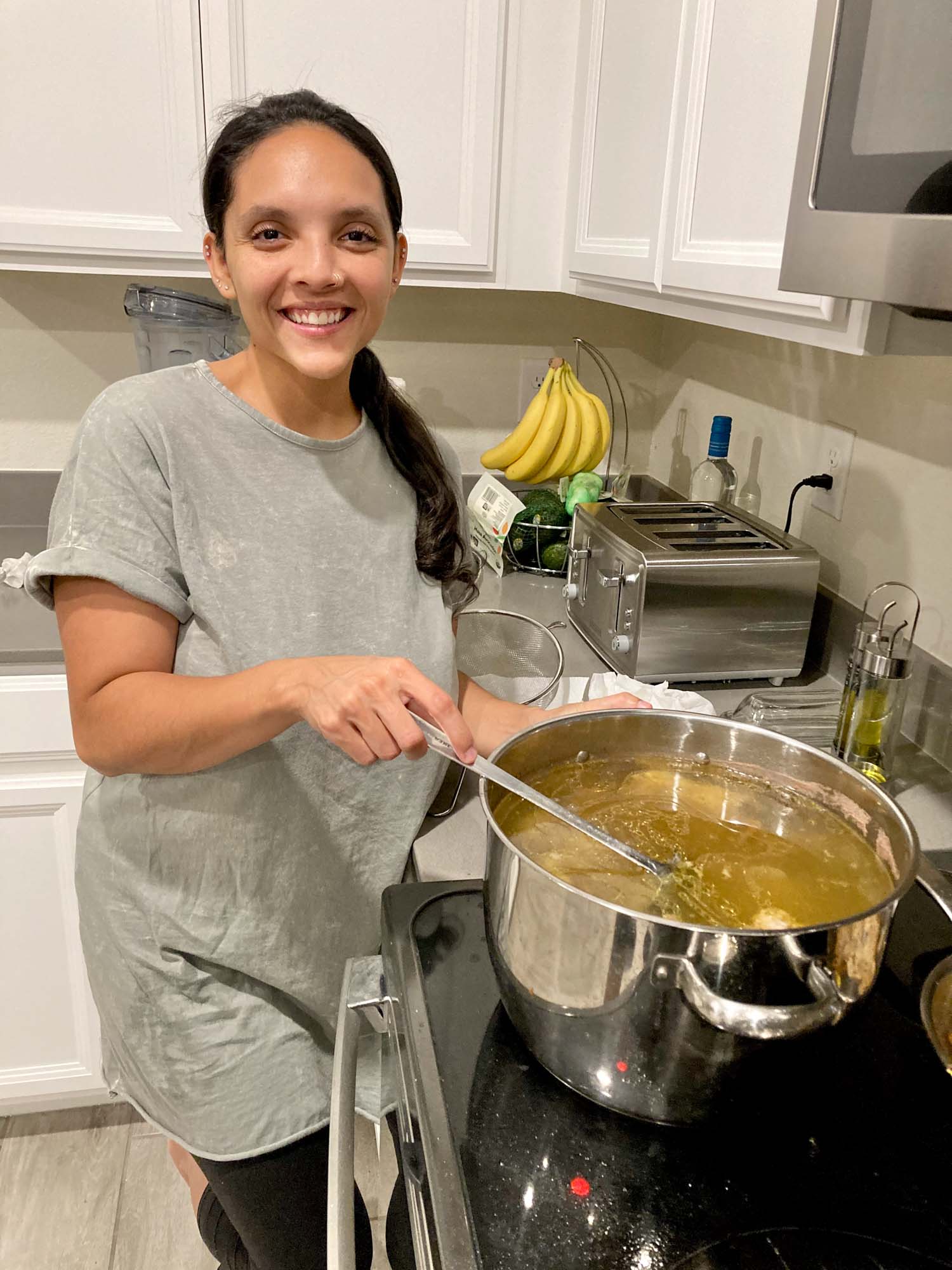 Personally, I felt pushed to a new level. I was doing things I had never done before. Everything Justice was consuming on this diet was homemade and prepared with the best ingredients I could get my hands on. There was nothing I would not do for her. Homemade yogurts and meat stocks?! Who was I anymore?! I was up all hours of the night preparing loads of nutritious foods for my precious girl. This undeniably changed the way I viewed nutrition. I had a pretty good understanding before, but now I had a much deeper understanding of the effects of a nutrient dense diet or lack thereof. Getting Justice on The Gaps Diet was one of the best things we could have ever done and would prove to be a solid foundation on which we traversed the seasons to come.